Project Description
Calling all 'Weekend Warriors'
This 2 day masterclass will take you through the metal journey of a lifetime. Artist Daniel Fu will take you through the basics and intricate details of metal working using the Arc and MIG welders.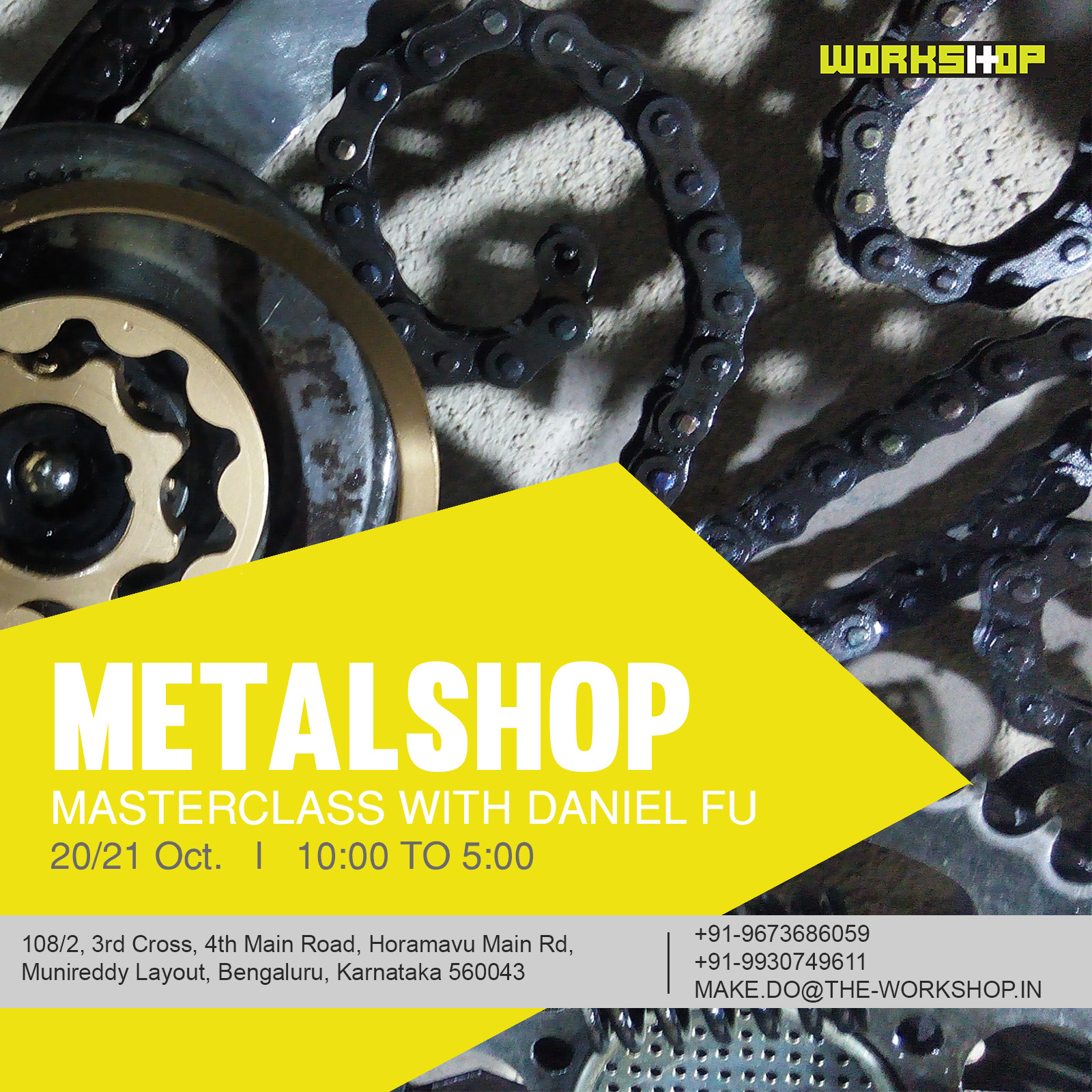 Schedule / what you will learn : 
Introduction to electricity
What is welding
Crystalline forms of steel
Increasing weld strength
Design considerations
Welding positions
Hot and cold welding
Safety equipment
Types of welding and applications of each
Other joinery options for metal
Bending and cutting
How paint and other finishes work
General structural designIndividual Design Development 
Conceptualizing a product for the home
Eg. Lamps/frames/stands/simple furniture/murals
Usage of fabrics
Usage of paper and films
Planning for LEDs
Planning for wall mounting and floor protection
Finishes and colorsExecution of build.
Limited seats are available so book yours NOW!

WHAT YOU'LL GET
• Welders & material consumables
• Steel off cuts to practice on
• Welding helmets and gloves are provided

WHAT TO BRING
• Participants to wear solid boots, preferably steel toed
• 100% cotton long sleeve shirts and trousers as sparks can cause synthetic clothes to burn

TICKETS
EARLY BIRD : 5000/- per person + Taxes (Available till 12th of October 2018)
SINGLE ticket : 6000/- per person + taxes

Group +5 : 10% discount on total

TAKE BACK WHAT YOU MAKE!!!