Project Description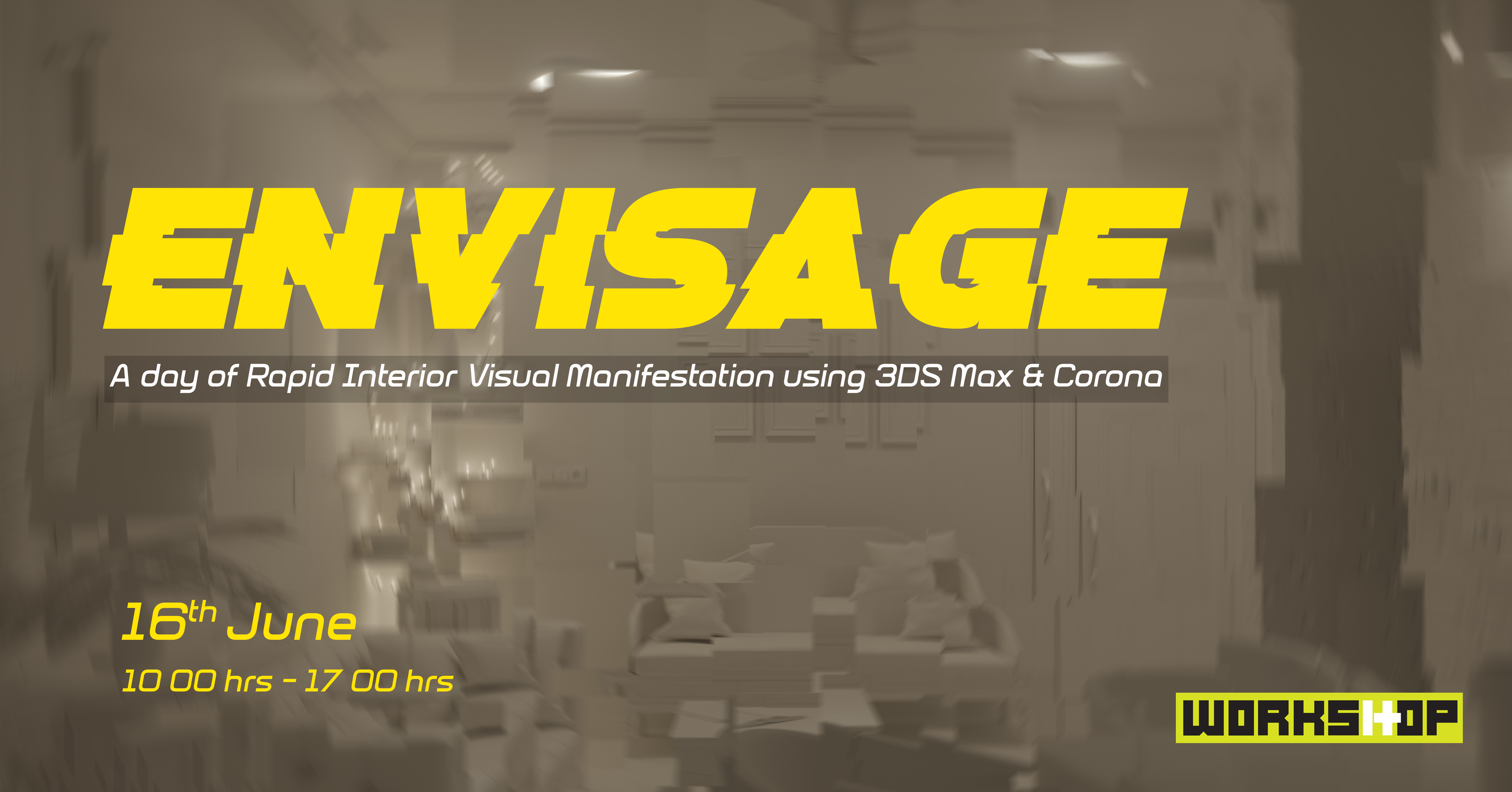 A one day intensive course focusing on Scene set-up, Scene detailing and other essentials of Corona in 3DS Max. We will extensively cover the basics of materials, natural lighting, integrating HDRI and the basics of artificial lighting. Including post-production using Adobe Photoshop.
What you will learn:
1. Learn to export from CADD to 3DS max.
2. How to rasterize a CADD plan and model over it.
2. How to link a CADD model with 3DS max.
3. Model texturing on 3DS max.
4. Setting up the lighting and basic clay renders.
5. Day-time and Evening render modes.
*PRIMARY INSTRUCTION WILL BE IN CADD, 3DS MAX & Corona*
About the mentors:
Krishna S Bhat:
With a Degree in B.Arch from Bangalore University, Krishna is an integral part of the Architecture and Visualisation team for DMS, Qatar. In the past he was the Chief visualisation head for major projects at Bhumiputra Architecture. Besides his love for photo-realistic and detailed renders, he is also a biking enthusiast.
Reuben Jacob:
Architect, maker and budding storyteller, Reuben completed his B.Arch from University Visvesvaraya College of Engineering. He moulded his architectural practice over a period of two years working with Shastri Associates, Bangalore and with Bhumiputra Architecture, handling large scale projects for JSW Group. He ran workshops on making and design at THE Workshop during his tenure as Workshop Head from 2015-2017.
A long time collaborators with THE, Krishna and Reuben now run an immersive visual practise soon to be christened 'KRUX'
Schedule:
10 a.m. – 5 p.m.
What you need:
Laptop with Minimum requirements to run 3DS Max & Corona (Landmark Test available online)
Basic Knowledge of 3DS Max/Rhino/Sketchup
Software:
3DS Max: http://www.autodesk.com/education/free-software/3ds-max
Corona: https://corona-renderer.com/download
Tickets:
Professional: 4500/- per person
Student: 2600/- per person
Group +5 : 10% discount on total
Discounted rates available for Group Bookings.