Project Description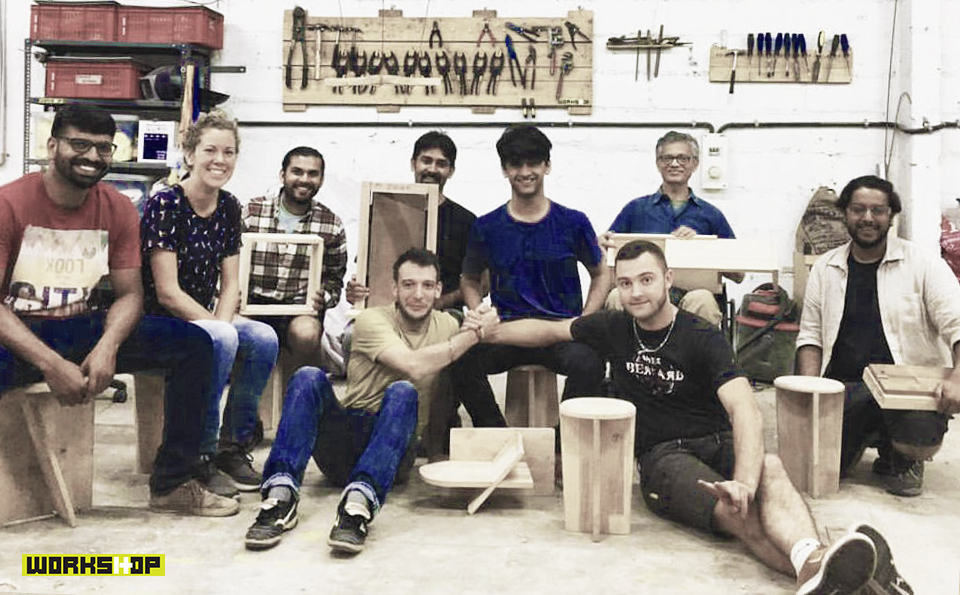 Part two of Bram's famous Woodcrafting is round the corner! Sign up now to learn how to make the best use of woodworking equipment and power tools. Learn handy hacks and all the info you need on sourcing wood, types and costs.
This two day workshop in collaboration with Bram Woodcrafting Studio puts you with an expert team of mentors that will take you through everything you need to know about wood, understanding the nuances of handheld and power tools and understanding processes of design to build your own woodworking project.
This edition also has avenues for those already into carpentry and DIY woodworking. The focus will be on advanced techniques and methods of carpentry. Also extends to participants who have attended our previous workshops.
Agenda:
Presentation on the basics of wood as a material, the tools and safety measures for woodworking.
Demonstration of power and hand tools by expert mentors
Design ideation and Measured drawing of build piece
Actual build process using power tools, supervised and guided by mentors.
Along with the above, participants will get guided demonstrations of THE Workshop's professional carpentry equipment:
– MITRE SAW, CIRCULAR SAW and JIGSAW
– BENCH SANDER, ORBITAL SANDER
– DRILL PRESS, HANDHELD POWER DRILLS and AUTOMATED PLANER
– TABLE SAW, ROUTER
Mentors:
Lead mentor:
Bram Rouws is a furniture designer from Limoges, France, he completed his first degree in Joinery when he was just 21 years old, specialized as a Cabinet Maker. Bram then joined the renowned "Tour De France" with the "Compagnons", an old guild of professional master craftsmen. This involved traveling to various countries where he worked with different companies, along with extensive studies within his specialist field.
This 9 years of Tour de France permitted him to deeply explore his subject and discover different cities, countries and companies from where he learned his craft from experts as well as regular people.
In Kolkata he was working in ''Terra Indica'' as a workshop manager and furniture designer and today he is the founder and director of Bram Woodcrafting Studio, Mysore.
Assistant mentors:
Arthur Denzlin
Martin Dufour

When:
15th & 16th July 2017
10:00 a.m. to 6:00 p.m.

Cost:
Student ticket (21yrs & below): Rs. 4000/-
Professional: Rs. 5000/- per head.
What you need:
Fully covered boots/shoes (no sandals, no chappals or any exposed footwear)
Notes:
– To book a spot please click on the ticket link above or email make.do@the-workshop.in and/or call +91 8095219305, +91-9673686059, +91-9930749611; we cannot guarantee you a place unless you pre-pay! Account Details will be shared upon your RSVP confirmation.
– The Program Fee of INR 4000 & 5000/- per head includes a comprehensive Safety Induction, Cost of Materials and Expert Mentoring.